Publisher of Maine Statutes
Order 2021-2022 editions before Maine's 130th Legislature adjourns its First Special Session to enjoy subscriber benefits.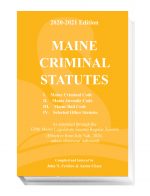 includes Title 17-A (the Maine Criminal Code), Title 15, Part 6 (the Maine Juvenile Code), and Title 15, Chapter 105-A (the Maine Bail Code) in their entirety, plus selected sections from other criminal-related statutes. $35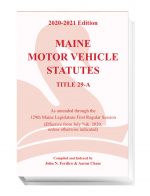 Maine Motor Vehicle Statutes
includes Title 29-A (Motor Vehicles and Traffic) in its entirety. $35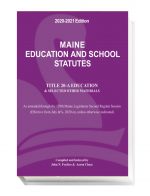 Maine Education & School Statutes
includes Title 20-A (Education) and Maine's Freedom of Access law in their entirety, plus relevant constitutional provisions, and selected other materials including laws dealing with school finance, labor relations, conflicts of interest, health, and safety. $59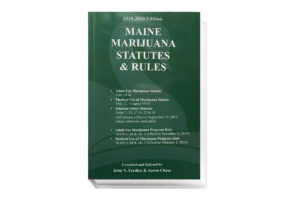 Maine Marijuana Statutes & Rules
includes Title 22, Chapter 558-C (the Medical Use of Marijuana Act), Title 28-B (Adult Use Marijuana), and 18-691 C.M.R. chapters 1 and 2 (the Adult Use Marijuana Program Rule and the Medical Use of Marijuana Program Rule) in their entirety, plus selections from other statutes relevant to the possession, sale or use of marijuana in Maine.  $30
Swan Island Press has been publishing compilations of Maine Statutes since 1983. Our books are updated annually, after each Regular Session of the Maine Legislature.
Pre-order your books to receive updated editions first, for the lowest price, and with no added shipping charges. Pre-ordered books are printed in Maine and help keep our environmental footprint small.